The best choice for planners and architects:
FIEGER louvre windows
Used in state-of-the-art projects, such as the Médiathèque et Archives Municipales in Pontivy (designed by Opus 5 Architects) or the Geschwister-Scholl School in Bensheim, FIEGER louvre windows are at the cutting edge of technology, leading the industry in terms of design, natural light penetration, smoke extraction, natural ventilation and building safety.
With FIEGER louvre windows –
you have access to the most advanced louvre window systems available on the market.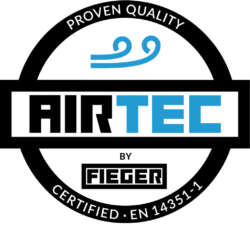 Airtec
Create healthy, comfortable climates with our intelligent natural ventilation solutions. Discover what you can create with our AirTec ventilation concepts.
Smotec
Effective smoke extraction. With our internationally patented Smotec system, you can create schemes to control the extraction of smoke and heat. Our reliable and German engineered products are fully (NSHEV) DIN EN 12101-2 certified.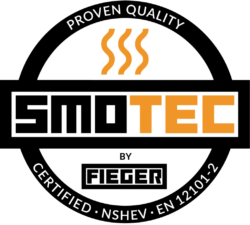 Our products:
FIEGER louvre windows
Louvre windows offer many advantages. Primarily, they allow for energy-saving natural ventilation and efficient smoke extraction, whilst additionally offering easy ventilation control and a space saving design. Our maintenance-free rack and pinion drive guarantees optimal functionality and a long lifecycle for our products.
FIEGER ventilation technology offers an environmentally friendly, healthy, cost-effective and contemporary alternative to air conditioning and other mechanical ventilation systems, as well as an internationally certified smoke extraction in case of fire.
Our Calculator Tool: find the right solution for your project
Which FIEGER product satisfies your project's technical requirements? Evaluate our products with our quick and easy calculator tool.
Projects
Interested to see how FIEGER products will look in your façade? Take a look at some of our favourite projects.
Get inspired by our designs.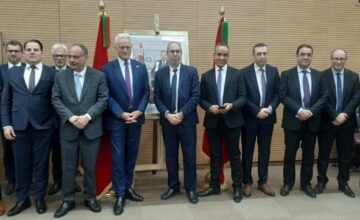 Für die Geschäftsreise einer prestigeträchtigen Delegation, […]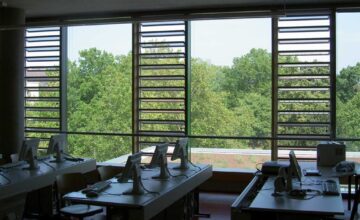 Sustainable and energy-efficient building-construction with FIEGER […]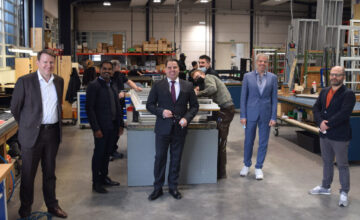 Thank you again for your visit […]