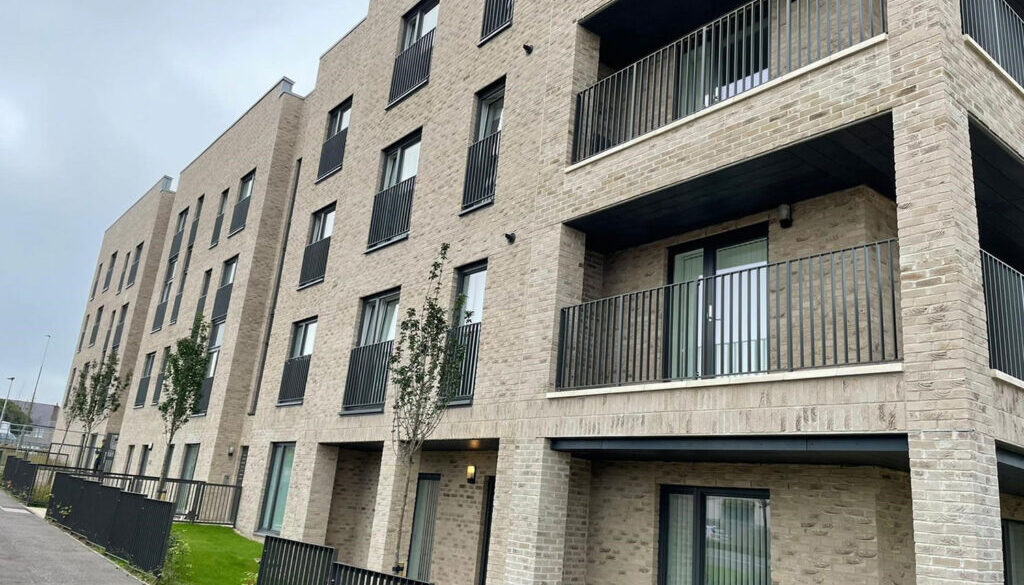 City of Edinburgh
As part of the regeneration of a formerly derelict area in the west of Edinburgh, the City of Edinburgh Council awarded a £35 million contract to Engie Regeneration, involving the construction of over 300 energy efficient new homes. The redevelopment project had a Community Engagement Plan as an integral part of its brief, offering substantial employment and training opportunities for local people.
It also represents the city council's commitment to deliver 16,000 affordable and low cost homes in the next 10 years. The design of parts of the development involves Closes between dwellings, which require the provision of automatic smoke ventilation in order to comply with The Scottish Building Regulations.
The contract to provide the smoke ventilation system was awarded to KFS Solutions Ltd, who chose Fieger FLM glass louvre vents.
As the Closes between dwellings are unheated, single-glazed FLM SmoTec vents were installed to maintain the escape ways in an emergency by allowing smoke to be dispersed. Apart from providing an architectural feature, using glazed louvre windows provides natural lighting to the access space, whilst keeping out the worst of the weather.
A total of 63 louvre windows were installed, each comprising 10 mm toughened glass blades, with stainless steel brackets bolted through the glazing, with the vent frames finished in RAL 7022 Umbra Grey powder coated paint. D+H 24V DC actuators were fitted to the side frames of the vents and were connected to the fire detection system for automatic operation. In addition to their reliability, these motors were selected for the anti trapping function, which is a standard safety feature. The vents were all supplied with 28mm glazing adapters for installation into the NorDan window frames.